7th INTERNATIONAL
GEOLOGICA BELGICA
MEETING 2021
Geosciences Made in Belgium
15-17 September 2021 – AfricaMuseum Tervuren (Belgium)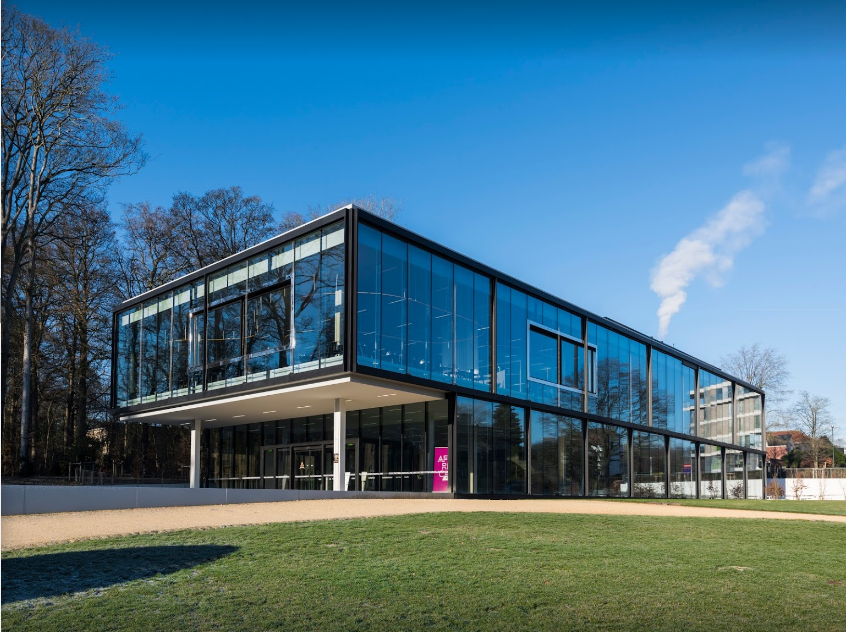 The Royal Museum for Central Africa was pleased to welcome the 7th international Geologica Belgica Meeting 2021 in the recently renovated AfricaMuseum. Modern conference rooms and facilities within the Welcome Pavilion were ideally fitted to host the conference. The museum building itself is made of a variety of materials issued from Belgian quarries. The theme of the conference "Geosciences made in Belgium" opened a forum where Belgian scientists and colleagues exhibited the wide diversity of their activities, in Belgium and abroad. The RMCA promotes research activities in Africa and the organizers therefore welcome contributions by African scientists and/or focusing on African research questions.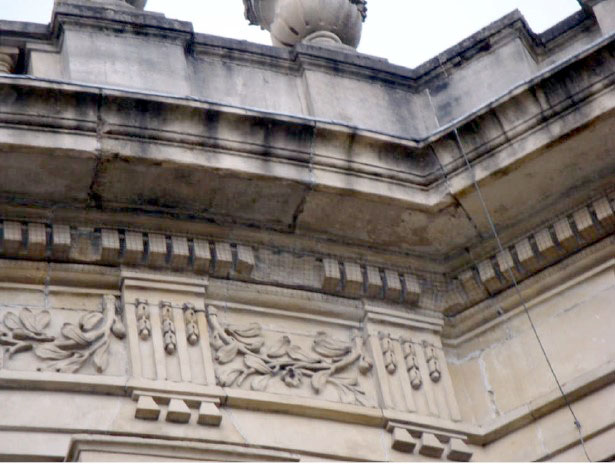 A total of 12 sessions were identified with 188 abstracts covering various disciplines of Earth and Planetary Sciences. There were 271 registered participants from 14 different countries. There were 1 Medal presentation (Van den Broek Medal 2021), 3 Keynotes, 105 oral presentations, 83 poster presentations and 1 Forum. There were 560 participant/day, 150 guided visits of the permanent exhibition and 89 participants to the conference dinner.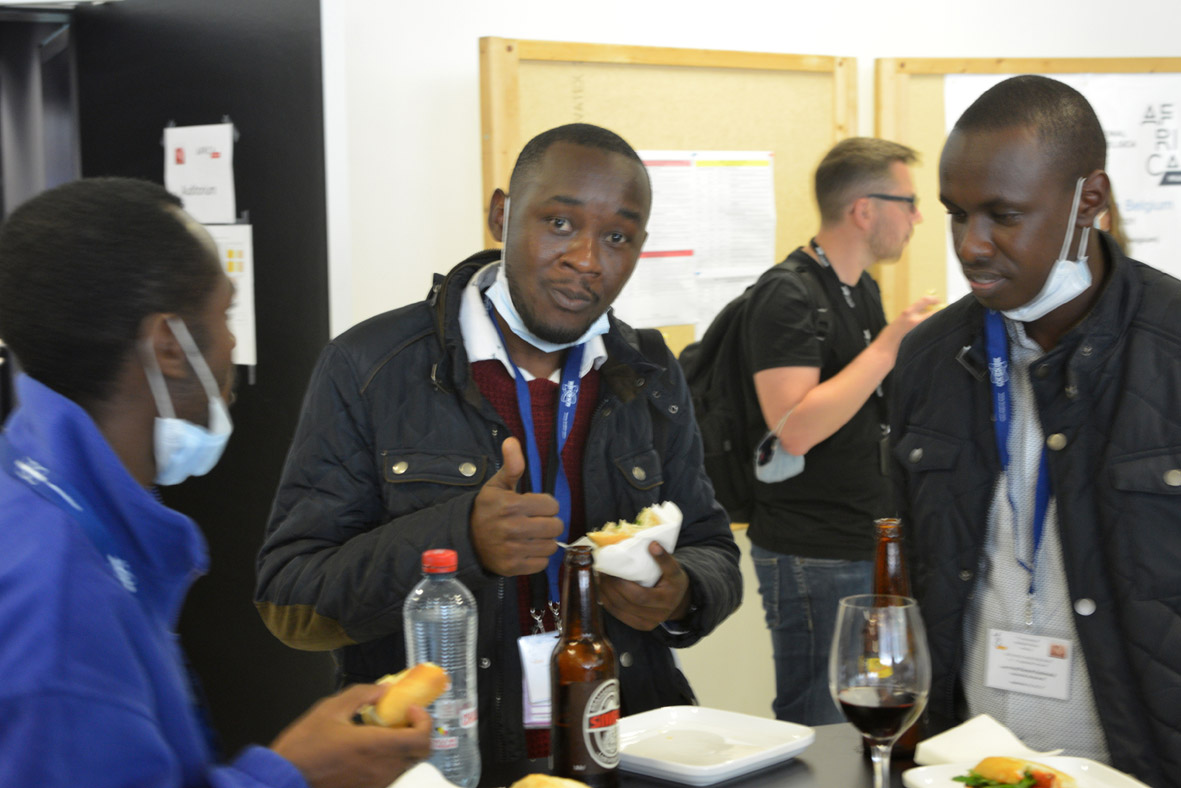 For many participants, this was the first meeting since the Covid-19 pandemic. There were a large proportion of young scientists, and for several of them this was the first international meeting. The organizers thank the attendees for their active participation, stimulating discussions and fruitful exchanges..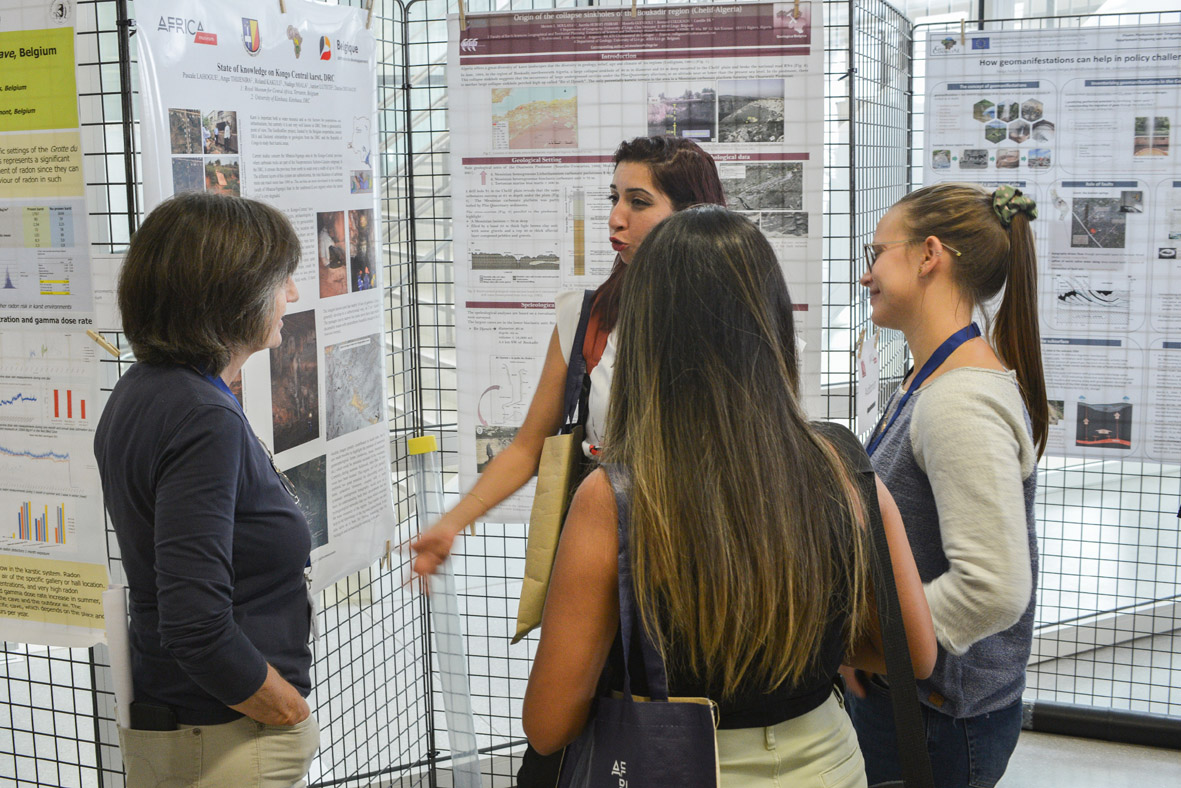 We are now pleased to inform the participants and interested persons that the Abstract Book has been finalized and is available at: https://doi.org/10.20341/gbcp.vol4. 
Organizing Committee
Damien Delvaux, RMCA (damien.delvaux.de.fenffe@africamuseum.be)
Olivier Dewitte, RMCA (olivier.dewitte@africamuseum.be)
Max Fernandez-Alonso, RMCA (max.fernandez@africamuseum.be)
Aurelia Hubert-Ferrari, ULiège (aurelia.ferrari@uliege.be)
Jan Elsen, KU Leuven (jan.elsen@kuleuven.be)
Scientific Committee
Jean-Marc Baele, UMons (jean-marc.baele@umons.ac.be)
Olivier Bolle, ULiège (olivier.bolle@ulg.ac.be)
Anouk Borst, RMCA & KU Leuven (anouk.borst@africamuseum.be)
Marc De Batist, UGent (marc.debatist@ugent.be)
Augustin Dekoninck, UNamur (augustin.dekoninck@unamur.be)
Thierry De Putter, RMCA (thierry.de.putter@africamuseum.be)
Stefaan Dondeyne, UGent (stefaan.dondeyne@ugent.be)
Karen Fontijn, ULB (karen.fontijn@ulb.ac.be)
Vanessa Heyvaert, RBINS-GSB (vanessa.heyvaert@naturalsciences.be)
François Kervyn, RMCA (francois.kervyn@africamuseum.be)
David Lagrou, VITO (david.lagrou@vito.be)
Thomas Lecocq, ROB (thomas.lecocq@oma.be)
Florias Mees, RMCA (florias.mees@africamuseum.be)
Sophie Opfergelt, UCLouvain (sophie.opfergelt@uclouvain.be)
Cyrille Prestianni, ULiège & RBINS (cyrille.prestianni@uliege.be)
Robert Speijer, KU Leuven (robert.speijer@kuleuven.be)
 
Conference Email: geologicabelgica2021@africamuseum.be
Hashtag: Don't hesitate to share content on social media and add:  #geologicabelgica2021@africamuseumbe
Twitter: @africamuseumbe
Facebook: @AfricaMuseumEN ; @AfricaMuseumFR; @AfricaMuseumNL