Venue
AfricaMuseum
Leuvensesteenweg 13
B-3080 Tervuren
Entrance building (A on the Site map below)
http: https://www.africamuseum.be/en

Contact
Conference Email: geologicabelgica2021@africamuseum.be

Documents

Site map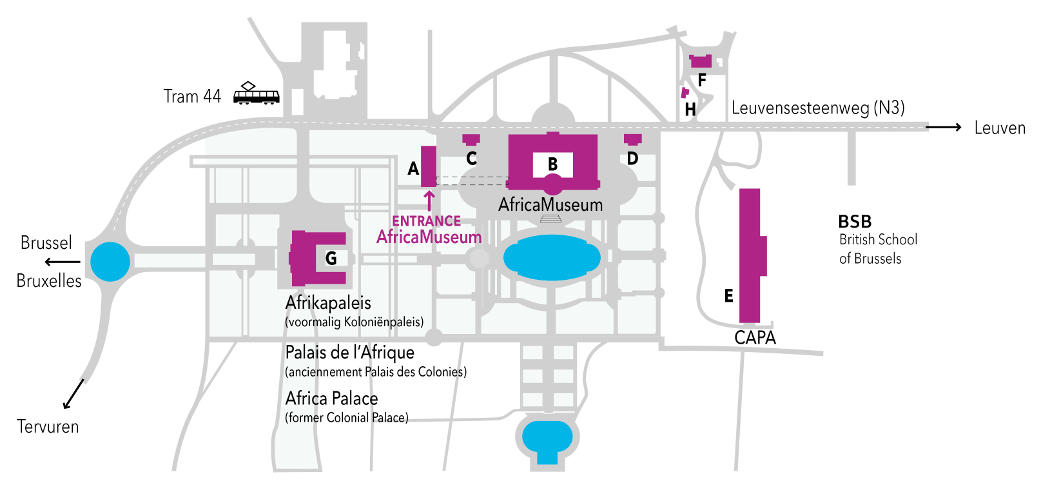 Information on the posters
Presentation time is available during the poster session and during each coffee break.
The poster can have an A0 or A1 format; portrait (not landscape).
A panel will be available as well as equipment to fix the posters to the poster panels. Please do not use your own tape because this may damage the panels.
Assistance will be provided on arrival or in the morning.

Information on the oral presentations
Provided presentation time is 15 minutes + 5 minutes discussion.
Presentation slides must be either in PowerPoint software (*.ppt and *.pptx) or in PDF format.
A laptop (no Mac) will be available in each rooms as well as a beamer; it will not be possible to use your own computer.
Authors are invited to send their presentation the day before. If this is not possible, you are kindly asked to upload it directly in the respective lecture room 30 minutes prior to the time block of the session.
Slides are in English language
Assistance will be provided in each room